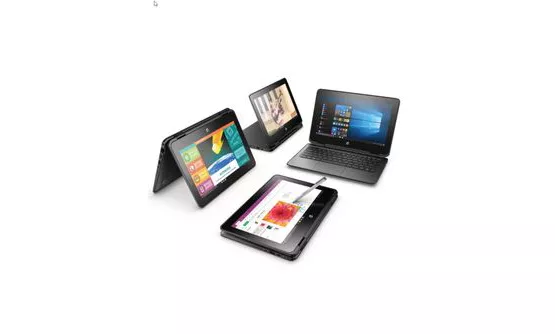 Educators and policy-makers know that personal technology and broadband access are game-changers when it comes to improving outcomes for students—but far too many of the schools they attend lack the resources to provide them. 
But for students who face significant challenges in their home lives, access to technology inside the classroom can help bridge the digital divide.

It's one of the reasons why HP, a longtime-player in education technology, announced today it will launch a long-term HP Chromebook x360 Education Edition technology partnership with the Graham School, a program of the nonprofit Graham Windham.
HP is gifting each of the students and their teachers with top-of-the-line HP Chromebook x360 Education Edition convertible laptops and outfitting the school's basement into a 21st Century "maker" lab with an HP Learning Studio that features a Dremel 3D printer and the innovative Sprout Pro by HP immersive workstation.
These technologies will not only help teachers improve their skills, gain time back in the classroom and draw from a wider variety of teaching tools, it's also set to benefit the students who need the most support: the 300 at-risk students from socio-economically challenged neighborhoods the New York City metropolitan area and often have huge gaps in their education due to poverty, addiction, foster care and other hardships.