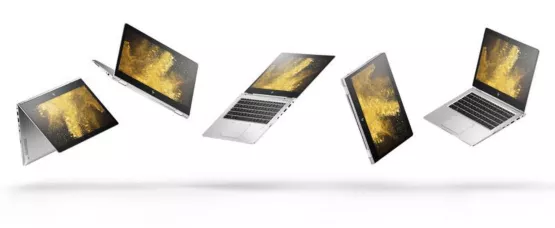 When customers talk to us about the way they use their laptops at work, many of them are not talking about an office cubicle. Users are taking conference calls from their kitchen tables and building presentations during a flight.
The Office of the Future, in a growing number of cases, is not an actual office.
That's why, when HP went back to the drawing board to design its next EliteBook for businesses, the company's engineers made sure that the next generation device would not only enable HP's business PC customers to work harder, but smarter and safer, wherever they went.
Enter the HP EliteBook x360, announced ahead of this week's International Consumer Electronics Show in Las Vegas.
This new enterprise device brings together some of the most innovative features of both HP's consumer and commercial PCs to bring the best in design, performance, security and collaboration that meets workers where they are today, and makes sure they're ready for tomorrow.
At its core, the EliteBook x360 combines high-end design with powerful commercial performance and security, while paying close attention to the details.