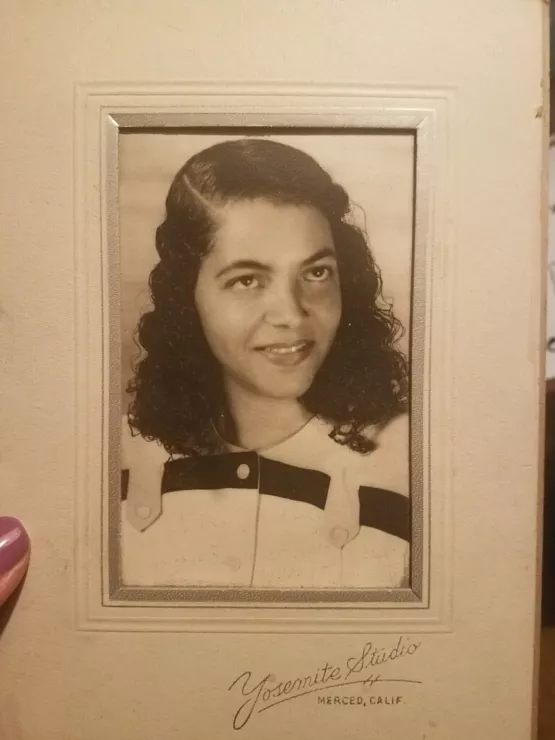 My paternal grandmother Joyce was probably one of my biggest influences. She was bold. She was tough. She was a strong advocate for equality and spoke up for what was right and fair. She was one of 14 children born into a Louisiana Creole family, and as one of its more fair-skinned members, she could have "passed"—meaning she could have assimilated into the white majority to avoid discrimination—but she chose to present herself as a strong black woman.
Grandmama (as we called her) was an educator, and she taught us the importance of education and being kind and respectful to all people. She demonstrated those values in her daily interactions with people at the grocery store, post office, and when she worked with students who were differently-abled. She challenged us at a young age to speak up, to not accept the status quo, and most importantly, to be respectful and learn from people who are different from yourself.
My grandmother reminded us that somebody worked incredibly hard for us to get where we were, and we better not forget that. I never have.
That's what we do during Black History Month. Every February, we reflect, celebrate, and honor the vital contributions of African Americans who have come before us—in our families, our company, our nation, and our world.  HP moves into Black History Month after recently wrapping up our 2nd Annual HP HBCU (Historically Black Colleges and Universities) Business Challenge. It was a business case competition open to 80+ HBCU institutions, where teams propose solutions to a real-world HP business challenge. Twenty-two schools participated and 1st, 2nd, and 3rd place teams were awarded prizes. It was a great event and serves to strengthen relationships with HBCUs, increase awareness of students about career and intern opportunities at HP, and increase HP's diverse hiring pipeline. That's just one of our many actions for impact.
So where does that leave you in February? This Black History Month honor the past by being present with each other. For this month and throughout the year, I want to challenge you—like my grandmother challenged me—to learn. Reach out to someone who's different from you and learn more about their experiences. Invite them for coffee or tea, listen to a podcast during your daily commute or during lunch, learn more about great African American innovators and the impact they've made on society, or support or invest in a Black-owned business or start up. Make a choice to expand your perspective. And be proactive. You are empowered. If you want to get healthy, you don't wait for someone to hand you vegetables—you get informed, you research nutrition, and you challenge yourself to start exercising!
Don't wait for someone to hand you a broader worldview. Go get it.
Lesley
(note: a version of this was sent to HP employees to help mark Black History Month)