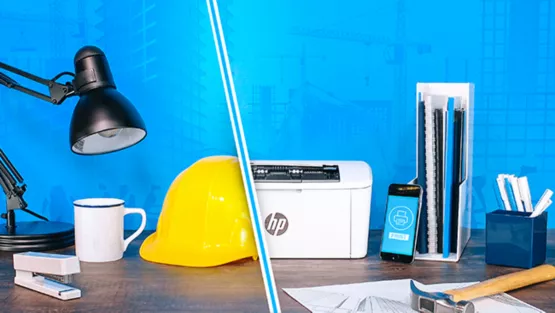 PALO ALTO, Calif., March 20, 2018 — HP Inc. (NYSE: HPQ), the global leader in printing, today unveiled the new HP LaserJet Pro M15 and M28 series, the world's smallest laser in its class1 designed to give micro and small business owners unparalleled fast and productive printing that fits absolutely anywhere. Learn more at hp.com/go/smallestlaser.    
The rise of the gig economy is having reverberations on how and why people work. Business models are shifting and new careers are emerging. For example, according the World Economic Forum (WEF), small businesses make up 99% of the private sector in the UK, and there are more than 57.9 million small business employees in the U.S.
Similarly, WEF reported that in China, small and micro enterprises and self-employed entrepreneurs accounted for 94.2% of all firms. 
"The micro-business economy has never been stronger, and today's entrepreneurs are looking for smaller design-oriented products that occupy less space, deliver excellent print quality and make it easy to print from a smartphone," said Premal Kazi, Head of Home Business/Micro Solutions at HP Inc. "We designed our new LaserJet Pro line with ease of use, size and mobility in mind, so that they can focus on running their business, whether in a home office, shared working space or on the go."