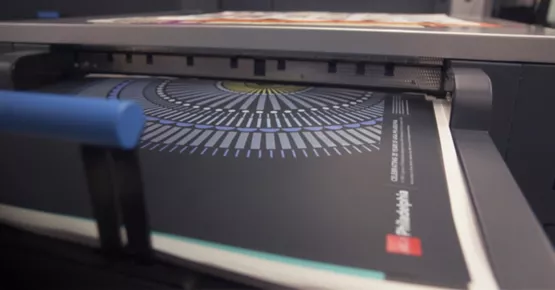 PALO ALTO, CA., May 9, 2018 — HP today launched #TransformYourBusiness campaign to showcase how HP is pioneering digital print technologies by creating products to allow visionaries, both businesses and creatives, to reinvent the possibilities of print and transform their business through the #WonderOfPrint.
Print service providers (PSPs) want new ways to grow and expand their business to keep pace with the ever-changing landscape to deliver unforgettable quality with vibrant colored prints. At the same time, creators require printing technologies that can bring to life their creative vision. HP's #TransformYourBusiness is focused on helping PSPs unlock new opportunities with creators to ignite their business. By showcasing innovative customers who harness HP Indigo Digital Press technologies and innovations, PSPs will learn how to outshine competition and increase business profitability.
HP will feature Perfect Communications and designer Dian Holton in two videos to illustrate how HP Indigo Digital Press changed the creative process and output.