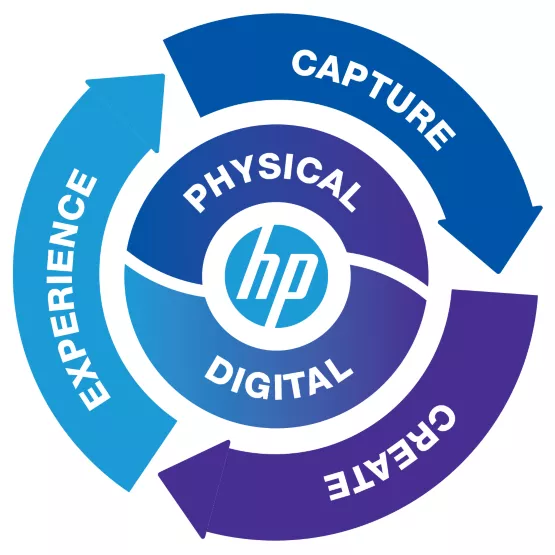 LOS ANGELES, Nov. 4, 2019 — Today at Adobe® MAX, HP Inc. and Adobe announced Project Captis, a collaboration between HP and Adobe to develop and deliver an end-to-end product that can transform physical materials into digital 3D materials, equipping users with workflow efficiency gains while helping reduce time and costs. Project Captis takes advantage of Z by HP technology and Adobe Substance Alchemist software to take creative workflows to the next level.
HP and Adobe will deliver Project Captis to partners across various industries, including game development, ecommerce, architecture and fashion, among others. Project Captis kicks off at Adobe MAX and will run through 2020.
"HP is at the forefront of bridging digital and physical worlds by providing a comprehensive ecosystem of tools and solutions to the creative community, and we will continue to progress as the landscape and needs of creators evolve," said Alex Cho, president, Personal Systems, HP Inc. "Today, with Adobe and Project Captis, we are raising the bar for how creative pros manage their digital workflows and evolve their craft."
"At Adobe we're passionate about building tools and services empowering digital artists," said Sebastien Deguy, VP of 3D & Immersive, Adobe. "Our collaboration with HP through Project Captis takes us one step closer to the fastest and most efficient way for creatives to digitalize materials and use them in their 3D design process."
Studio of the Future: Changing the Way the World Creates
Creating innovative solutions for the high-end creator space for more than 80 years, only HP can be trusted to innovate across all phases of the creative process. The HP "Create Ecosystem" spans Personal Systems, 2D Imaging, 3D Printing, and Digital Manufacturing.
THE HP CREATE ECOSYSTEM
Capture inspiration from the physical world and bring it into the digital

Create concepts in real time with the powerful tools a creator deserves
Experience ideas in a new way by bringing them to life in the physical world
A transformation in today's creative workflows, for example from 3D to visual effects to graphic design, highlights why the continued evolution and innovation of creator tools is critical. Creators working in 3D and visual effects require photorealism and color accuracy. Project Captis enables a workflow that brings creators real-world material capture in a new way. When this technology is combined with the full potential of HP 2D and 3D printing, the technology captures images of real-world materials and processes the raw images into digital materials via photometry. Creators then use these digital materials as elements for computer visualization or on HP's 2D/3D printing ecosystem. Through this collaboration, HP aims to deliver a solution that drives 3D design and production technology forward.